Mike and Shannon met in the Fall of 1999 at Indiana University. One of Mike's fraternity brothers, Mike Minihan, introduced the two. After a little prodding from Ben Pucci (another fraternity brother) Mike got up the courage to ask Shannon out...and the rest is history.
Mike proposed on Saturday, October 5, 2002 at
Oliver Winery
in Bloomington, Indiana (Mike and Shannon had spent many Friday afternoons at the Winery while at IU). The two had packed a picnic and planned to go to the Winery to celebrate their 3 year anniversary, little did Shannon know that Mike had a surprise for her! A few weeks before, Mike called the Winery and arranged to have some of the staff photograph the proposal. Mike got down on one knee and in between Shannon's tears and "oh-my-gosh's" he proposed. . .and she said YES!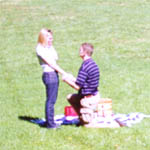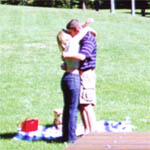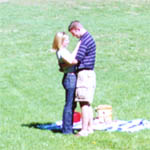 After they finished their picnic and called their families, Mike and Shannon drove back up to Indianapolis and enjoyed a dinner Mike arranged at the
Scholar's Inn
(another Bloomington favorite that just opened in Indianapolis). After the dinner, Mike and Shannon continued to celebrate at a Comedy Club with friends.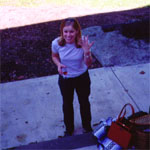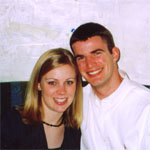 Shannon and Mike currently live in Aurora, IL (a suburb of Chicago) where she works as an Event Planner for Accenture. Mike has earned his Masters degree in Computer Science from the University of Illinois Chicago.